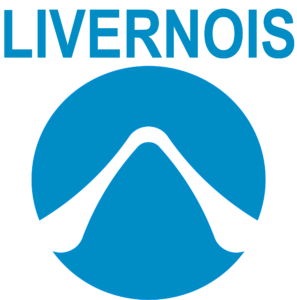 Livernois Engineering was founded in 1949 in Detroit, MI by Ben Wallis.  Mr. Wallis had worked to develop some of the first tools and technologies used extensively in the heat exchange industry.  Many of the techniques he developed are still in use today.  He is credited with being a pioneer in the development of roll-form tooling and roll-form machinery for heat transfer applications.
Livernois grew continually since its founding. Also, it became a worldwide leader in manufacturing technologies for automotive and other heat exchangers.  It remained owned by the Wallis family until 1999. After it transitioned through several ownership groups until it was combined in acquisition with Innovative Automation in 2018.
Better Together
Later that same year, Innovative Automation also acquired Tridan International creating the only group in North America capable of providing advanced manufacturing solutions for virtually any heat exchanger application.
Since this time, Livernois Engineering has begun to reestablish its technological dominance in support of heat exchanger manufacturing.  Investments have modernized the development, manufacturing, and testing of roll form tooling, and prototyping capacity has been developed and increased.  Combined with Innovative Automations experience providing unique solutions for unique applications, we can support any heat exchange manufacturing challenge.
Livernois On The Move
Following the acquisition by Innovative Automation, Livernois was moved to the IA facility in Romulus, MI. Based on the growth and capability of both companies, we quickly outgrew this original facility. In addition, we purchased another facility across the street from this original site.  This new facility houses the prototyping and assembly functions for Livernois while the original site contains all of the manufacturing operations required for the manufacture of tooling and details.
Since that time, we have invested in new equipment and upgrades to existing equipment that directly improve our ability to meet the stringent automation and tooling requirements of our customers.  We continue to upgrade these facilities along with implementing the latest engineering systems and technologies to further the services we can provide to our customers.