Ursula Bongiovanni – CEO/Process Technology Leader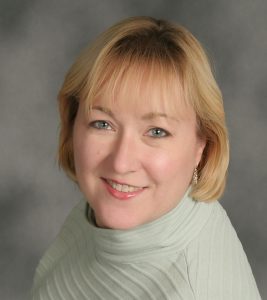 Chemical Engineering is a critical element in many manufacturing applications and is one that is often overlooked when evaluating the overall effectiveness of a production process.  A solid background in manufacturing process methods is what makes a Chemical Engineer an essential part of the team in a manufacturing organization.  Ursula brings that process-based experience to Livernois Engineering, Innovative Automation, and Tridan International.  This expertise allows us to take on process-based projects such as those that involve coating and brazing and also supports virtually all of our projects with respect to lubrication and cleaning.
Ursula has spent over 35 years utilizing her Chemical Engineering experience in the optimization of manufacturing processes.  She has a strong background in lubricant development, part surface preparation, coating processes, washing, and much more.  Her multi-disciplined approach supports the development of robust mechanical systems making targeted use of process methods that ensure quality products as well as optimum tooling longevity.
Ursula founded Innovative Automation based on the understanding that manufacturers deserve machines, tools, and processes that are engineered to provide a unique synergistic solution based on their unique requirements.  She pulled together a strong technical team with the broad range of experience needed to develop manufacturing process solutions that would provide the best value for our customers.
Ursula also led the acquisition by Innovative Automation of Livernois Engineering and Tridan International both of which occurred in 2018. This resulted in One Company with Two Locations, and Three Brands supporting heat exchangers and manufacturing operations of all types.
In 2015, Ursula received national recognition as a STEP Ahead award recipient from The Manufacturing Institute in Washington D.C.  This award is presented to women in manufacturing that have made significant contributions to Science, Technology, Engineering, and Production.   Ursula is proud to have found her home in the manufacturing world and gladly supports the development and mentoring of women who also want to gain a foothold in Manufacturing.
---
Ron Paternoster – Operations Manager/Mechanical Technology Leader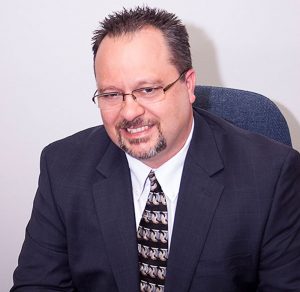 Bio: Mechanical Engineering is the foundation for every manufacturing method or process improvement.  Having experience with a wide variety of devices and methods is what allows a Manufacturing Engineer to address the unique application requirements presented in design and on the factory floor.  Having practical experience in a diverse spectrum of manufacturing processes is the unique advantage that Ron brings to Livernois Engineering, Innovative Automation, and Tridan International.  He excels at leveraging these skills and experience to the benefit of our customers.
Ron's career encompasses more than 35 years in manufacturing.  He has developed in-depth mechanical application experience that is utilized from engineering and design to the machine shop and ultimately the customer's production floor.  His responsibilities include all aspects of operations management within our facilities from concept development to bringing that concept to life in the form of a functional manufacturing system.  He holds patents on manufacturing processes that were developed specifically to provide a solution for unique manufacturing challenges being created by new and evolving production processes.
Ron was instrumental in our acquisitions of both Livernois Engineering and Tridan international in 2018.  Prior to working for Innovative Automation, Ron spent years working as a Designer, Project Engineer, and Engineering Manager at Livernois Engineering.  Our integration of Livernois Engineering, Innovative automation, and Tridan International has allowed Ron to leverage his unique experience in the industry to culminate in one company able to meet unique solution and heat exchange manufacturing challenges.
Ron provides technical excellence to IA and our customers in his time-honed ability to decipher and understand the difficulties involved in the production of manufactured products.  His experience in forming, stamping, rolling, material handling, assembly, and a variety of other processes allows him to develop robust and reliable solutions for our customer's manufacturing challenges.  Also, his creativity and understanding of quality output allow him to provide unique solutions for the optimization of our customer's production processes.  His knowledge of automation controls allows him to develop mechanical systems that leverage the best of both disciplines resulting in simple elegant solutions.
---
Chuck Terry – Sales Engineer/Applications Engineering Specialist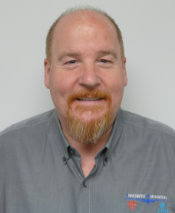 Bio: There is no substitute for experience.  When you can combine experience with knowledge and hard work, you have the best combination possible.  The manufacturing of heat exchangers is a unique niche within industrial manufacturing applications.  Many of the methods and much of the technology used to manufacture heat exchangers have been developed and evolved over many years of trials and development.
There are few engineers in the heat exchange industry that can rival Chuck's level of experience.  Chuck started working for Livernois Engineering in 1992.  During his tenure with Livernois, he held positions in Manufacturing, Customer Service, Engineering, and Sales.  Chuck worked continuously with Livernois until the time at which the previous owner of the company had decided to divest himself of the company.
At that time, Chuck was immediately hired by Innovative Automation and was instrumental in the acquisition of Livernois by Innovative in 2018.  Discounting the inevitable period in which the acquisition was being completed, Chuck has effectively worked for Livernois Engineering his entire professional career.
Chuck is now responsible for Sales and Applications Engineering not only for Livernois but also for Innovative Automation and Tridan International.  His experience in a wide variety of heat exchange applications allows him to recommend solutions for our customers based upon a thorough understanding of the unique requirements of their unique applications.